You will find that quartz offers an alternative to granite and appeals to homeowners that want low or no maintenance. Quartz looks and feels like natural stone but comes from various manufacturers like Cambria, Silestone, and Corian Quartz.  Quartz is sometimes referred to as engineered stone.  The process and installation of quartz tops are exactly the same as granite, and there are hundreds of colors available. We have many displays and also have samples of all Quartz colors in our showroom.  The #1 reason homeowners choose Quartz over Granite for their counter top material is that Quartz is non-porous and never requires sealing.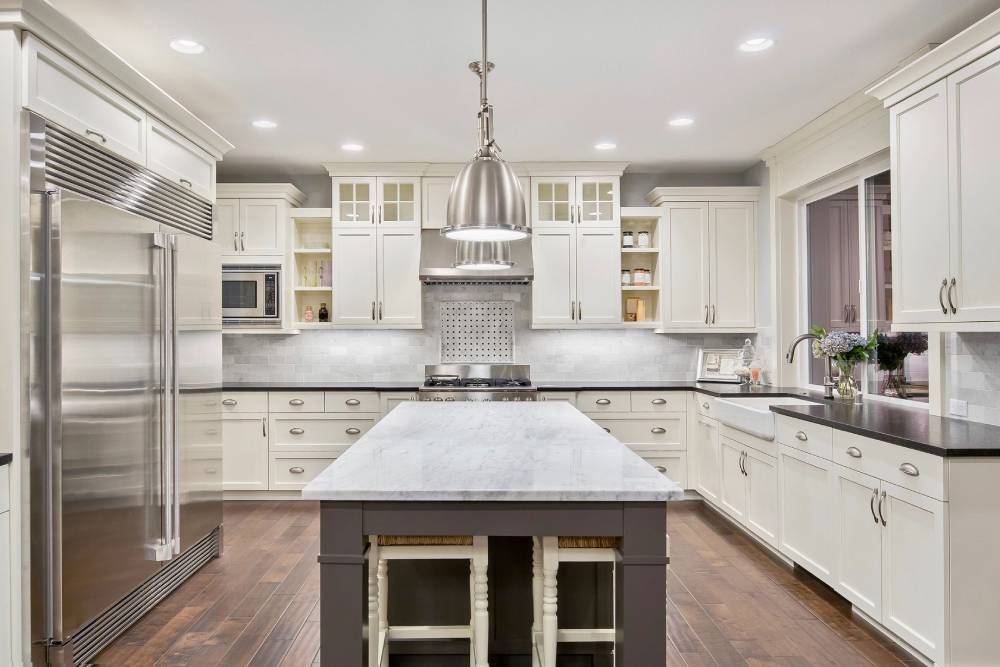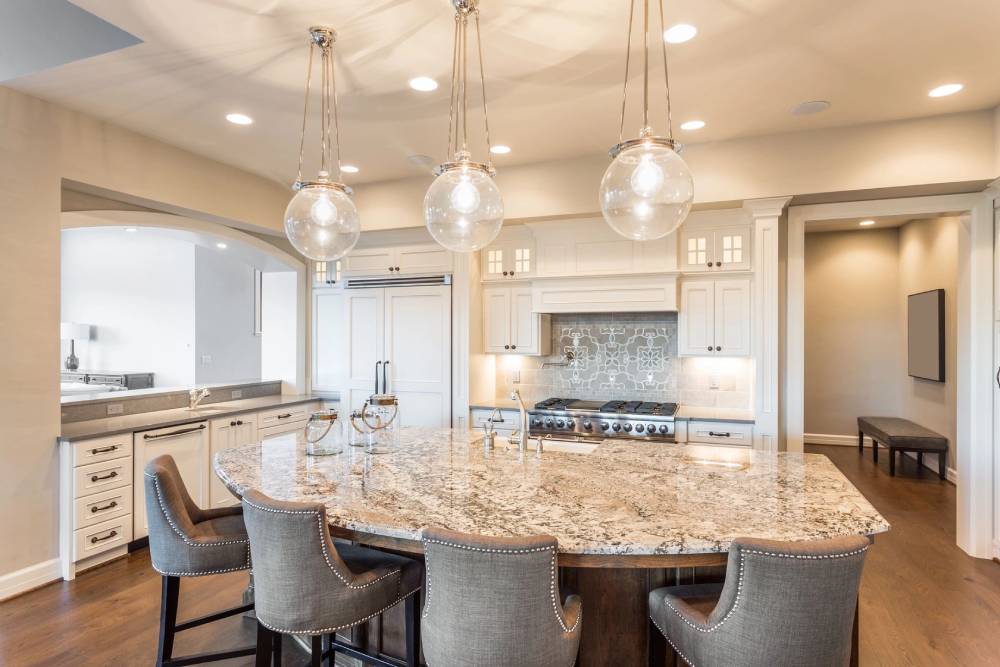 Wentzel Fabrication is a one stop stone shop! Granite counter tops are beautiful and add value to your home or business. Granite colors are unique and vibrant and have a variety of price ranges.  The process of having a granite top installed is the same for Quartz and Corian. Granite is very easy to maintain and will look great for years to come. Simply follow a few simple steps to clean and seal the tops. At the time of installation we seal all granite tops and will provide a use and care sheet for future care.
​We offer an entry level granite package that includes 6 colors Black Ash, Carioca Gold,Santa Cecilia, Tan Brown, and Uba Tuba. To view some of the many colors of granite available, click here.
The most important step to long lasting beauty is the yearly application of sealer. Understanding the process of how it is quarried, and the steps that it takes from quarry to kitchen will be helpful in understanding the variation in cost and care of your granite.  You will find that the names of granite can vary from importer to importer as well as fabricator to fabricator. This at times can be confusing. At Wentzel Fabrication we do not change or vary the name of the stone or granite. This should enable you to compare price as well as surf the web for information. You will also find that granite colors and configurations can vary from lot to lot.  We can recommend various granite wholesalers to you so you can hand select the exact piece of granite to be used in your home.  Granite has also become very popular for vanity tops as well as basement bar tops and outdoor kitchens.
Corian is one of the most beautiful and versatile counter top materials available. The beauty of Corian is that the seams are invisible. Backsplashes and undermount Corian sinks can be integral, meaning they are seamless. The material is very forgiving and scratches can be sanded out to make to make the tops look like new. Corian has a wide range of edge profiles and seamless undermount sinks are available with a variety of choices. Wentzel Fabrication Inc. has been designing, fabricating and installing Corian counter tops from the day that Corian was first introduced to the market. A great residential counter top for both kitchen and baths but it also has many commercial applications as well!!!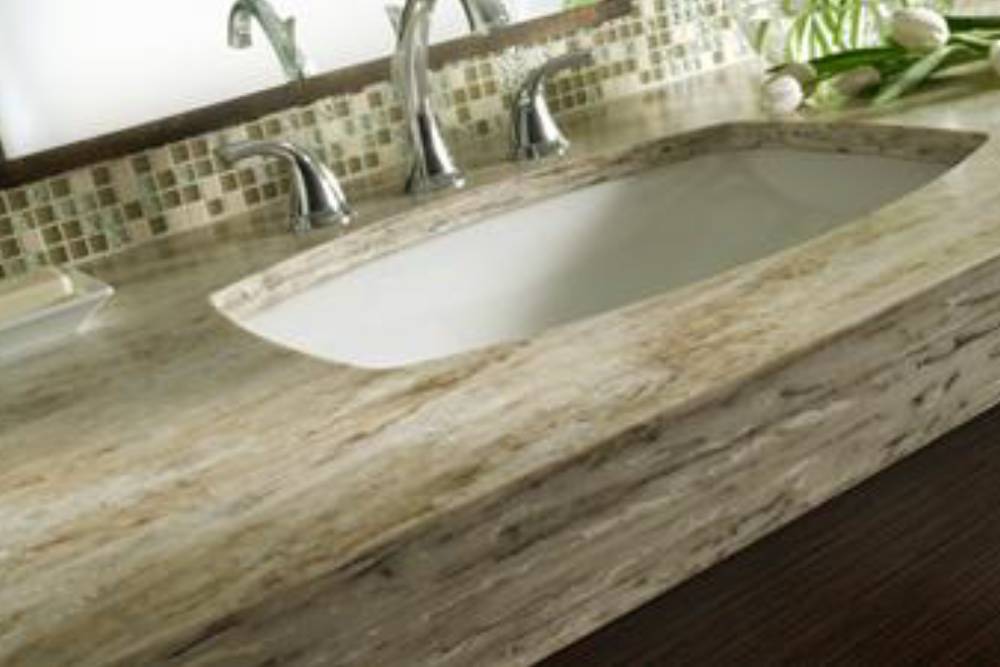 Soapstone offers another choice in stone counter top alternatives. Soapstone has a matte or dull finish. Soapstone usually is oiled with mineral oil to change or enhance the depth of color. It is the talc in Soapstone that gives it the soft and variable feel.
Normally Soapstone is grey or grey-blue tones with veining that you may be able to feel when you run your hand over it. Most of our customers that choose Soapstone for their counter top material choose it because of the rustic, weathered or aged appearance of the material.
It is very popular in refurbished farm houses. We also find that architects and homeowners like Soapstone for fireplace surrounds and mantels.